Spider Man Hands-Free Sower Masturbator SSM-001
Average votes for this product
Based on
1
customers advices.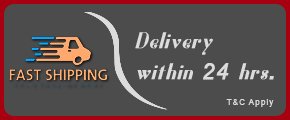 GENUINE Product
A realistic male masturbator with a sensual vaginal insert that you can adhere to any smooth, hard surface with a vacuum-locking suction cup on the base, and tilt for the best angle for the most unbelievable hands free stimulation possible The Spider is lightweight and discreet, it actually looks like a dumbbell. However the pronounced ends hold the secret. On one end you will find the suction cup, and under the other is anal opening, hiding the entrance to multiple protuberances and helix's designed for wonderful sensations. An ergonomically internal structure maximises the stimulation for new heights of pleasure.
All Spiders are equipped with a hologram sticker that contains an unique serial number.
To check whether your Spider is genuine or not and you are able to submit a warranty
claim in case defect, please use our authentication system.
New revolution in masturbation!
What is making you to have pleasant feelings? It has an amazing feature, called Spider, and it will upgrade your pleasure. Let's have fantastic performance feelings you've never had before. You will be invited to an intriguing experience when you use it.
Specifications
Materials:
Polypropylene (Random Copolymer),

TPR (surface),silicone(sleeve)

Size:
282 (L) x 89 (W) x 89 (H) mm
Weight:
1000g
Color:
- Outer cover: Intense Black or Extreme White
- Elastomer: Pink
Style:
- Spider Realism: natural and basic stimulation structure with helical shape
Features
- The realization of exciting positions
- Ride & Attached system
- Non-toxic material
- Ergonomic internal structure
Highlights                                                                                               
Hands free
Strong adsorption power and adsorbing on any smooth object
Suction cup can adjust max.135 degree
Components
1. Elastomer
2. Case and suction plate
Color play
Intense Black or Extreme White
Excellent Performance
- The realization of exciting positions
Unlike existing limited routines, Spider has a free range of activities and variety of positions that could be implemented
- Ride & Attached system
Wherever placed on a flat spot, it is removable (Ride & Attached) and leads to hands free stimulation
- Non-toxic material
Spider is safe for all people as non-toxic and eco-friendly materials are used.
- Ergonomic internal structure
The ergonomic interal structure is maximizing your pleasant feelings, and gives an illusion of a variety of excitements.
Spider guarantees your whole reality of enjoying positions!
Spider astonishes you with more than 12 positions.

Method of use
1. Open the case by separating the top and bottom
2. Attach Spider to wherever you want to use it
3. Adjust the desired angle
4. Put some lubricant inside the hole of the inner part
Tip!
Before using the inner part, put it in hot water until it gets warm. This will give you more reality.
Cleaning and storage instruction
1. After use, wash the inner part well under running water.
2. Drain and dry well by using a towel and dryer, then store it in the case.
Delhisextoy.com has brought some shipping and return policies for all its customers. Therefore, it is very important for one to read and understand these prior to shopping from our store.
Have a look:
We take 2 to 10 days to Deliver Orders
Delhisextoy.com sells its products throughout various parts of India. Our minimum time period to deliver products is 5 to 10 business days.
Report us for a Wrong Product within 48 Hours
Minimum 48 hours will be provided to report us for any wrong product delivered by us. If it is not done, the order request will not be taken.
We Replace and Do Not Refund for Wrong Products
We always replace wrong products but do not refund. So, no request for product refund will be accepted.
Return Request for Product Damage by User is Not Acceptable
If there is any damaged caused to a product by the user, we will not take up any return request.
If you are willing to shop at Delhisextoy.com, you will have the most hassle-free payment options to avail. No matter in which country you will be, you can pay us online through the following schemes.
Take a quick look:
Debit/Credit card – The fastest medium to pay online is through a Debit or a Credit card. It is a very common form of making online payment. A lot of online buyers prefer going with this medium.
PayPal – It is a very popular banking medium that involves transactions on a global basis. It does not matter where you live since PayPal allows you to make payment from anywhere. It serves people in making easy payments from different corners of the world.
Bank Wire – An extremely user-friendly, customer-friendly and reputed payment medium, Bank wire lets one operate the front office, middle office and back office without any hassle. People in different time zones can make easy payments through this medium. It also has a super-fast configuration.
For more details, you can click here