Pack of Ten Willy Straws Blow me KP-001
Average votes for this product
Based on
1
customers advices.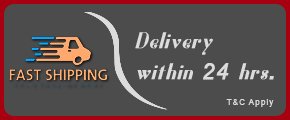 Pack of Ten Willy Straws Information
Quick Overview:
Pack of 10
20cm long
Extremely detailed
If you're sipping your fluorescent pink, pure-alcohol cocktail through just any old straw on your hen do then you're doing in wrong, buddy. Everything and anything that can be turned in to a phallus should be turned in to a phallus on a hen party, and that definitely includes a long tubular thing that you put in your mouth and suck on.
These willy straws are excellent quality and unnecessarily detailed. Perfect for supping all of your favourite tipples and getting the night off to a good start, because nothing gets you ready for a big night out like a tiny cock in your mouth. Just try not to make eye contact with your future mother-in-law whilst using it.
Delhisextoy.com has brought some shipping and return policies for all its customers. Therefore, it is very important for one to read and understand these prior to shopping from our store.
Have a look:
We take 2 to 10 days to Deliver Orders
Delhisextoy.com sells its products throughout various parts of India. Our minimum time period to deliver products is 5 to 10 business days.
Report us for a Wrong Product within 48 Hours
Minimum 48 hours will be provided to report us for any wrong product delivered by us. If it is not done, the order request will not be taken.
We Replace and Do Not Refund for Wrong Products
We always replace wrong products but do not refund. So, no request for product refund will be accepted.
Return Request for Product Damage by User is Not Acceptable
If there is any damaged caused to a product by the user, we will not take up any return request.
If you are willing to shop at Delhisextoy.com, you will have the most hassle-free payment options to avail. No matter in which country you will be, you can pay us online through the following schemes.
Take a quick look:
Debit/Credit card – The fastest medium to pay online is through a Debit or a Credit card. It is a very common form of making online payment. A lot of online buyers prefer going with this medium.
PayPal – It is a very popular banking medium that involves transactions on a global basis. It does not matter where you live since PayPal allows you to make payment from anywhere. It serves people in making easy payments from different corners of the world.
Bank Wire – An extremely user-friendly, customer-friendly and reputed payment medium, Bank wire lets one operate the front office, middle office and back office without any hassle. People in different time zones can make easy payments through this medium. It also has a super-fast configuration.
For more details, you can click here