Pretty Love SNAPPY Vibrator with 30 Functions Waterproof RV-011
| | |
| --- | --- |
| Color | PURPLE |
| Total Length | 8 |
| Insertable Length | 3 |
| Dia | 4 |
| Material | SILICONE |
| Rechargable | No |
| Wireless | No |
| No. of Battery Required | 2 |
| Size of Battery | AAA |
| Vibrating | Yes |
| Vibrating Mode | 10 MODE VIBRATION |
| Weight | 108 gms. |
| Thrusting | NO |
| Imported From | UK |
Average votes for this product
Based on
0
customers advices.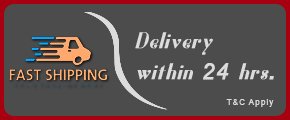 Snappy 30 Functions Rabbit Vibrator in Purple
Snappy by Pretty Love – My new secret weapon Its gentle head and feisty rabbit can stimulate both your G-Spot and your clitoris at the same time! Believe, here lies the difference with all the other toys. While some of them are way to big or badly shaped, this little baby is the perfect size to reach both your pleasure points. With 30 vibration modes, Snappy allows you to experience many different sensations. Sometimes both the rabbit and the head vibrate at the same time, sometimes they alternate, the speed and vibration patterns also change. A real delight! Steady vibrations can become a little boring, but with these many modes and two strong vibration motors, you'll find exactly what you need at the right time. However, since it's not as expensive as other toys, there are some things that you don't get: it's not waterproof (of course, you can clean it with water, but it shouldn't emerged in water), and it works with tripe A batteries, unlike many new toys that work with a charger or even a USB cable. But for this price, you can masturbate in your bed and steal the TV remote batteries
Our top selling best value for money silicone vibrator from our Pretty Love Premium range.
30 Function
Premium Silicone
2 AAA batteries (not included)
Pacific Design
Two Vibration Motors
The product is made from the best materials and has a silky feel in your hands. The unique design gives the ultimate visual and sexual pleasure.

Pretty Love Snappy 100% Silicone
Delhisextoy.com has brought some shipping and return policies for all its customers. Therefore, it is very important for one to read and understand these prior to shopping from our store.
Have a look:
We take 2 to 10 days to Deliver Orders
Delhisextoy.com sells its products throughout various parts of India. Our minimum time period to deliver products is 5 to 10 business days.
Report us for a Wrong Product within 48 Hours
Minimum 48 hours will be provided to report us for any wrong product delivered by us. If it is not done, the order request will not be taken.
We Replace and Do Not Refund for Wrong Products
We always replace wrong products but do not refund. So, no request for product refund will be accepted.
Return Request for Product Damage by User is Not Acceptable
If there is any damaged caused to a product by the user, we will not take up any return request.
If you are willing to shop at Delhisextoy.com, you will have the most hassle-free payment options to avail. No matter in which country you will be, you can pay us online through the following schemes.
Take a quick look:
Debit/Credit card – The fastest medium to pay online is through a Debit or a Credit card. It is a very common form of making online payment. A lot of online buyers prefer going with this medium.
PayPal – It is a very popular banking medium that involves transactions on a global basis. It does not matter where you live since PayPal allows you to make payment from anywhere. It serves people in making easy payments from different corners of the world.
Bank Wire – An extremely user-friendly, customer-friendly and reputed payment medium, Bank wire lets one operate the front office, middle office and back office without any hassle. People in different time zones can make easy payments through this medium. It also has a super-fast configuration.
For more details, you can click here